A sign of gratitude
Monday, July 16, 2018
One year ago, Abdul Jabbar, a young man from Kabul, was shot during a firefight just an hour before his wedding. After arriving at EMERGENCY's Kabul Surgical Centre in a critical condition, he underwent complex surgery and remained in intensive care for several months, before making a full recovery. It was meant to be the best day of his life but it turned out to be a nightmare from which he fortunately recovered.
Abdul is now running a small trucking company in the city: just yesterday he was contacted to transport some goods to our hospital. Abdul took this opportunity to personally bring a huge bunch of flowers to our Medical Coordinator, Giorgia.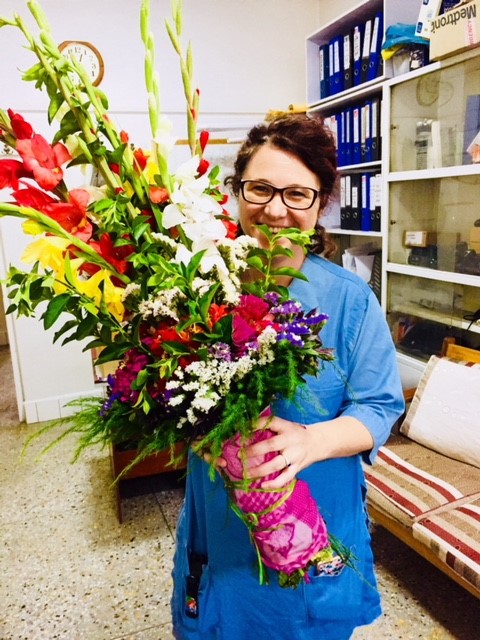 A sign of gratitude like this teaches us that it is always possible to start again, even after tragedy, and that whoever has provided rescue in times of need will never be forgotten.