Dr Khushal. #OurPeople
Wednesday, December 2, 2020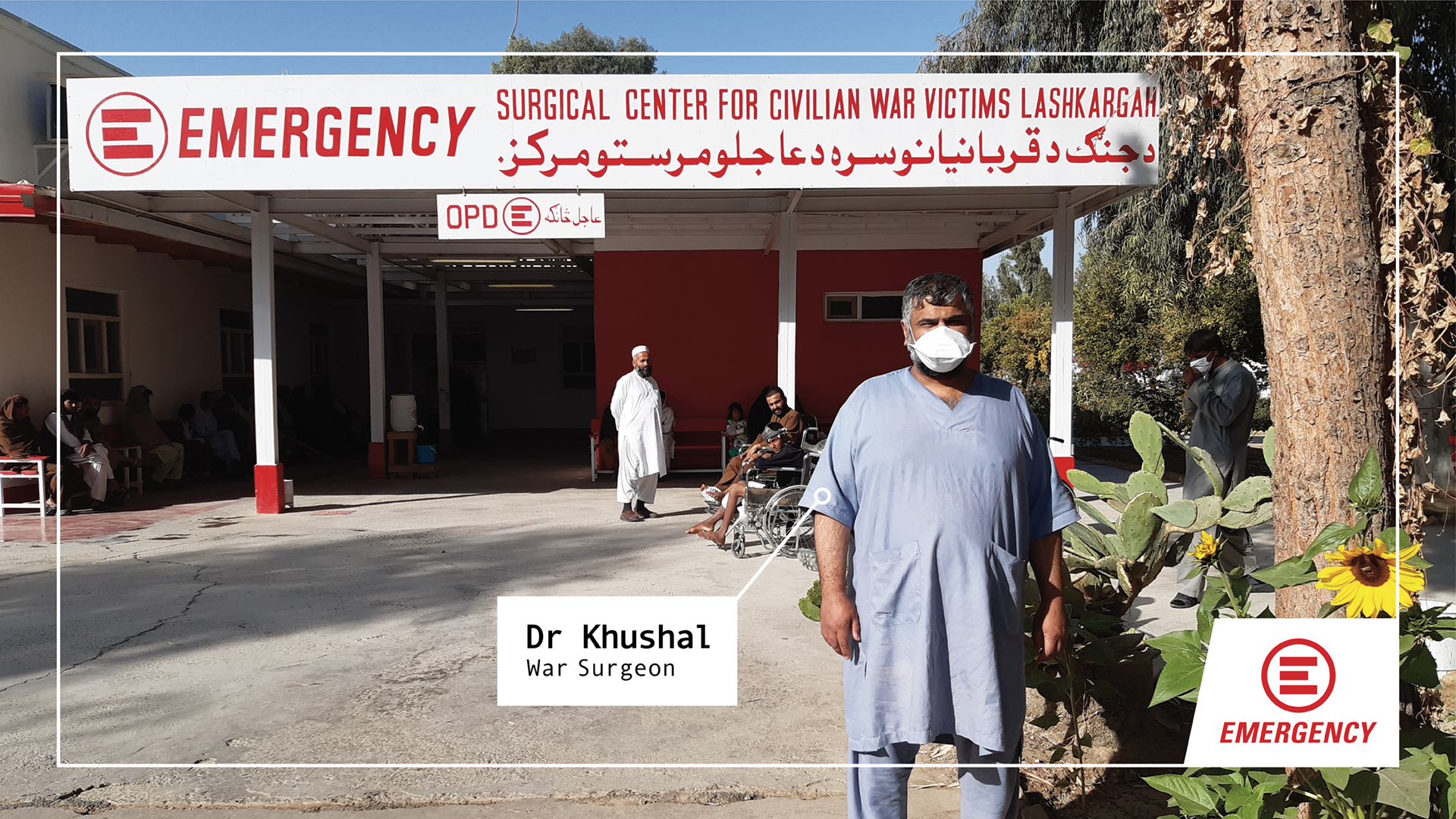 Meet Dr Khushal, War Surgeon at EMERGENCY's Surgical Centre in Lashkar-Gah, Afghanistan. Here, amongst hundreds of other local staff members, Dr Khushal has helped treat over 2000 victims so far this year. 
In 2020, Afghans were not just hit by a global pandemic, but also continued to endure an endless conflict that wounds and kills so many people. 
It is in difficult moments like these that Dr Khushal epitomises EMERGENCY's resilience. His dedication to treating patients and providing support to those in need demonstrates that, whatever happens, #EMERGENCYisThere. 
"I became a war surgeon because of the situation which is happening in Helmand province in Afghanistan. It was interesting to work with the international staff and surgeons, to improve my knowledge and experience.
If EMERGENCY wasn't here, our patients, our people, would face big problems.
I learnt a lot from the team of EMERGENCY. They really work with us in the heart and in a very critical situation. As I learnt from them, I would also like to share my experience with everybody: there is no limitation." – Dr Khushal