Bergamo Field Hospital: EMERGENCY is Doing Its Bit to Combat the COVID-19
Friday, April 3, 2020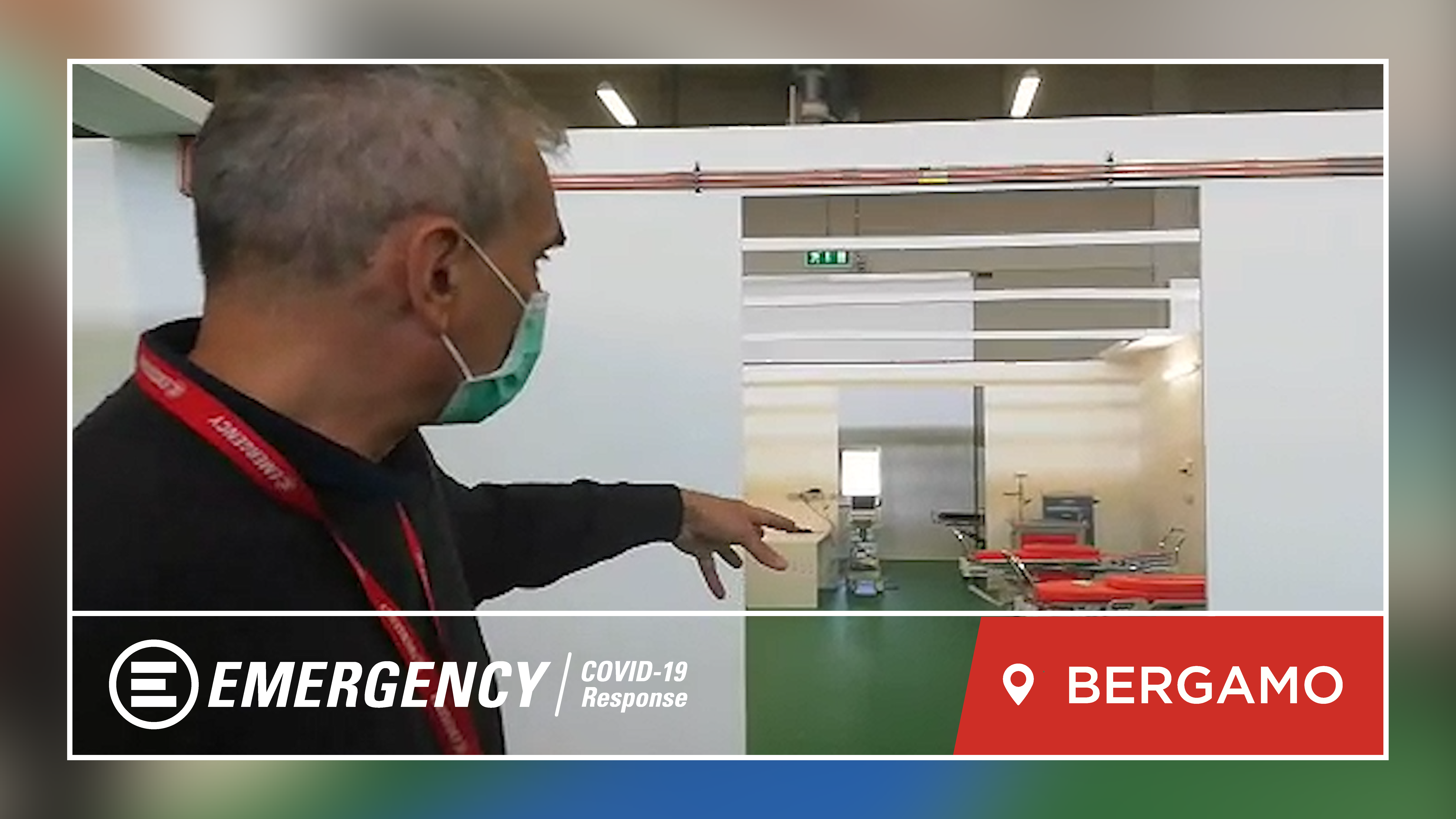 Another pillar of EMERGENCY's team is Pietro Parrino, Director of the Field Operations Department.
"A huge rectangle, 100m by 25m in size" is how he describes the Bergamo Field Hospital. This large facility has been built in just 10 days with the precious help of multiple partners from different organisations.
EMERGENCY has contributed to establishing the layout and protocols at the hospital, which are fundamental when combating epidemics. We have experience in this, having run hospitals in Sierra Leone during the Ebola outbreak in 2014 and 2015.
Pietro is showing us the emergency room, the first stop for suspected COVID-19 patients. Here, they will be checked and then assigned to specific areas of admission according to their health status. Once this hospital is open, we will manage the ICU and Sub-ICU wards.
From the planning phase to treating patients, EMERGENCY is doing its bit to combat the COVID-19 pandemic.