He could be our father or our brother
Wednesday, October 3, 2018
Etienne is 46 years old. Two years ago, he fled from the Ivory Coast to get on a boat and face one of the most dangerous migratory routes in the world. EMERGENCY's staff met him on one of our 'Politruck' clinics in Milan.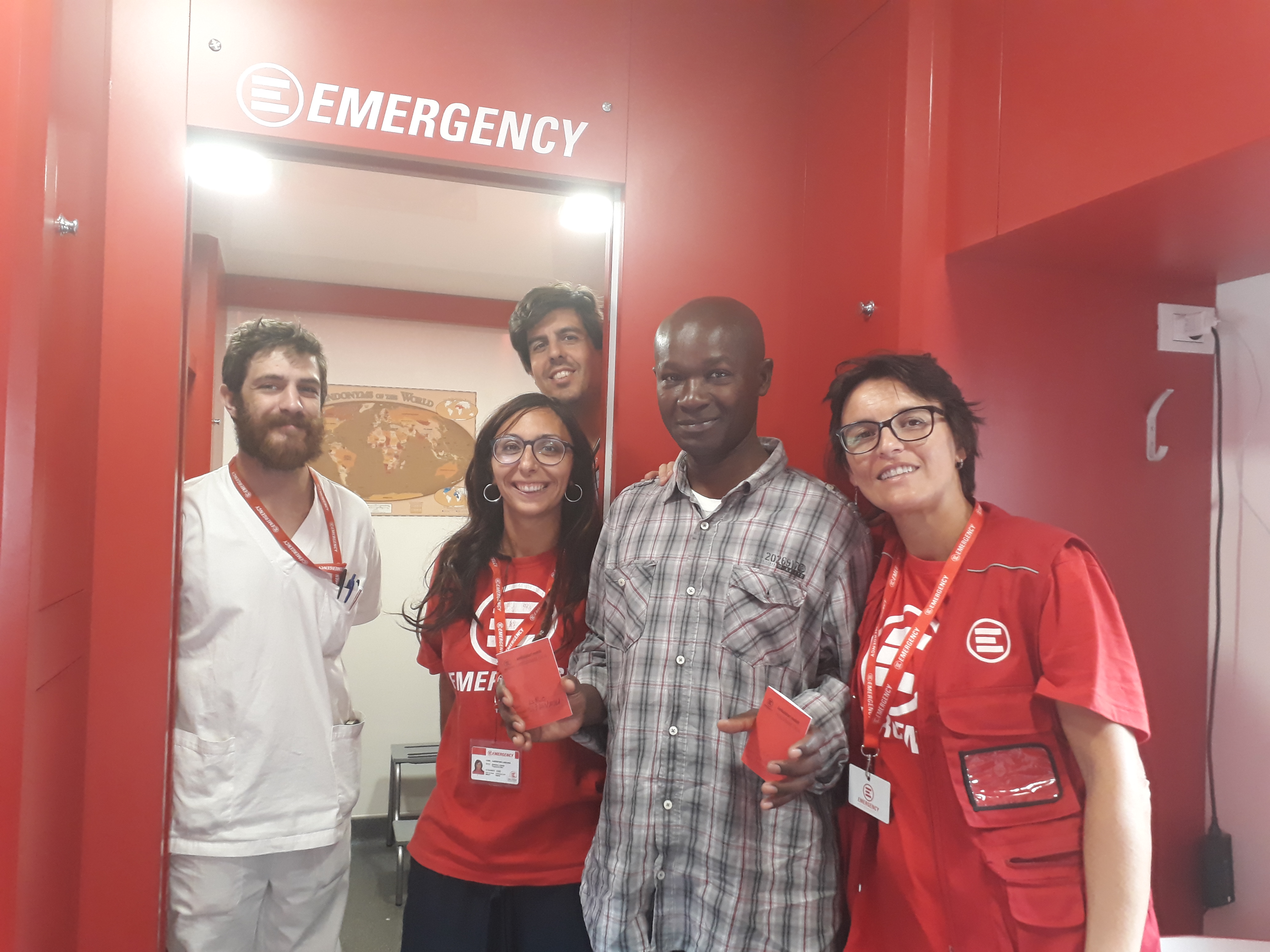 "I already know you!", he tells us when he arrives. Today, Etienne lives in a reception centre in the city, but in 2016, when he was in the middle of the Mediterranean Sea, he had been visited by EMERGENCY's staff on board a ship where we provided post-rescue assistance. Thinking back to the journey that brought him to Italy, Etienne is amazed and excited: he never imagined that he would find us – randomly – for a second time. We are really happy to have met him and to know that he's well.
Every day, hundreds of people like Etienne leave their countries in search of a better life. Since the beginning of 2018, 1,737 people have been declared dead or missing at sea as they embarked on a journey to escape war or misery. With these shocking figures firmly in our minds, we want to share the story of Etienne, who could easily be our father or brother, to remind us that every person is born free and equal in dignity and rights.