"I Chose to Join EMERGENCY for Constant, Daily Training"
Friday, July 29, 2022
Alpha, Zainab, Bintu, Albart, Fatmata, Timothy… Here in Goderich, Sierra Leone, EMERGENCY's local team take part in constant on-the-job training, so that they can become more independent managing patients and activity at the hospital. Training is fundamental to EMERGENCY, in both medical and non-medical work – as Alpha, a biomedical technician, and Zainab, a nurse and first aid team leader, explain. 
Alpha: from engineering student to EMERGENCY technician
After graduating in electrical and electronic engineering, Alpha found work at an embassy. "But the thought that my country needed qualified people like me to help our people never left me." 
 "The work I was doing paid me more, but I knew biomedical technicians were sorely lacking in Sierra Leone and I was looking for a motivation beyond the purely financial. So, I decided to join EMERGENCY, where I also knew that I could count on constant, daily training. 

"My work is valuable. You have to be in love with it and be patient and careful. When you love what you do, everything is possible."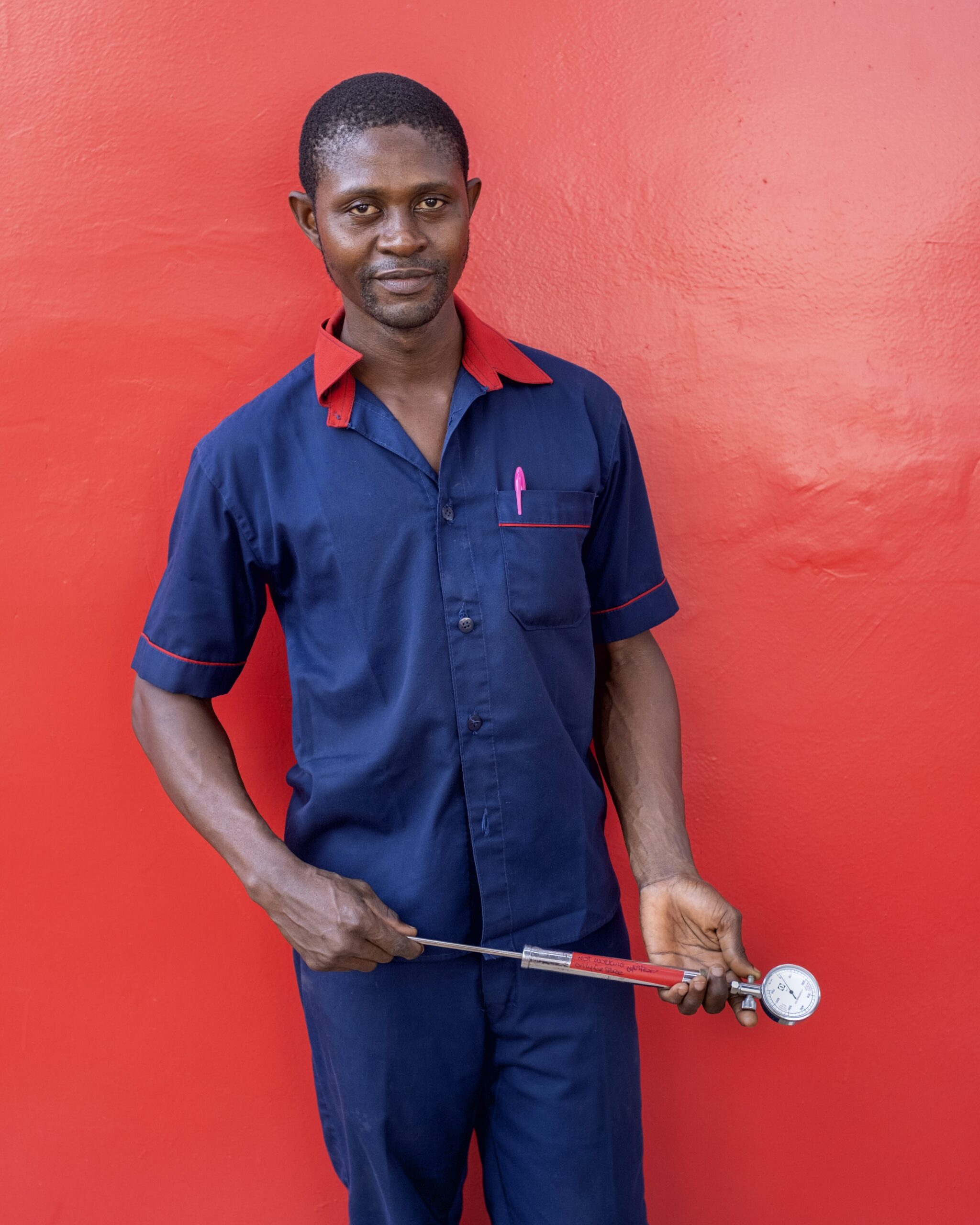 Picture by Monika Bulaj
Zainab, Team Leader 
"Helping other people makes you feel good. But you have to be strong when you're dealing with other people's pain and injuries."
Zainab is team leader of the first aid nurses at our Surgical Centre in Goderich. As soon as she finished her studies, in 2013, she came to work with EMERGENCY, where, thanks to her determination, coupled with the professional training we gave her, she rose to become a team leader. 
"We receive about 50 patients a day, most of whom are children. Here everyone can get free treatment, but outside of these hospital walls, there's a serious lack of free, effective medical facilities and services."  
Picture by Monika Bulaj
The importance of training, in Sierra Leone and on all our projects
Training for every colleague at our hospitals is an essential component of all EMERGENCY projects. 
Trust, collaboration and constant revision, along with theory and daily practice, are essential to the longevity of our facilities around the world.

This is how we support health systems to grow: by sharing the skills and knowledge needed to ensure free, quality treatment to everyone, everywhere.
The activities at the Surgical Centre in Goderich are funded by the Italian Agency for Development Cooperation