"It's really turned my life around."
Thursday, July 4, 2019
The sun peeping through the curtains in Yeshoo's house in Sulaymaniyah bathes its walls with an intense, golden light.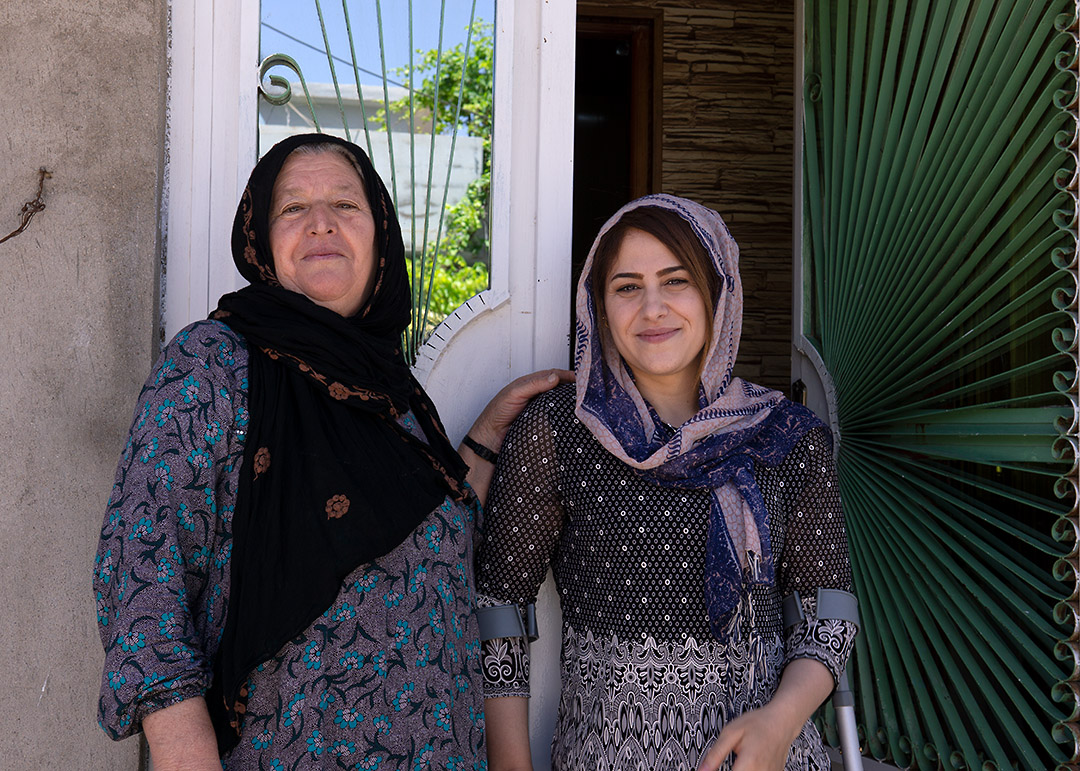 Though she almost always has her crutch with her, Yeshoo moves around quickly. Polio left its indelible mark on her body when she was one and a half years old. Now she's 28 and has a degree in Kurdish language and literature, but she still lives in a country stricken by war and poverty. Starting work is difficult for disabled people. Her dream was to become a teacher right after graduating, but she quickly had to take on handicraft work instead, leaving no room for the future she wanted.
Luckily, though her destiny seemed fixed, fate stepped in. A friend told her about our Rehabilitation and Social Reintegration Centre in Sulaymaniyah, where we provide prostheses and rehabilitation for amputees and disabled patients, as well as organising special training courses for former patients who want to become independent in their work.
'I liked sewing, so I started learning it on the EMERGENCY course. Now I've got a tailor's shop and I'm always busy. It's really turned my life around.'
Every time we hear stories from patients who are so happy in their daily lives, it makes our day. Their optimism is our strength. It's what keeps us focused on our goal: to help people who think they've missed their chance, to let them live again.