"My Name Means Someone Who Has a Good Heart".
Thursday, May 28, 2020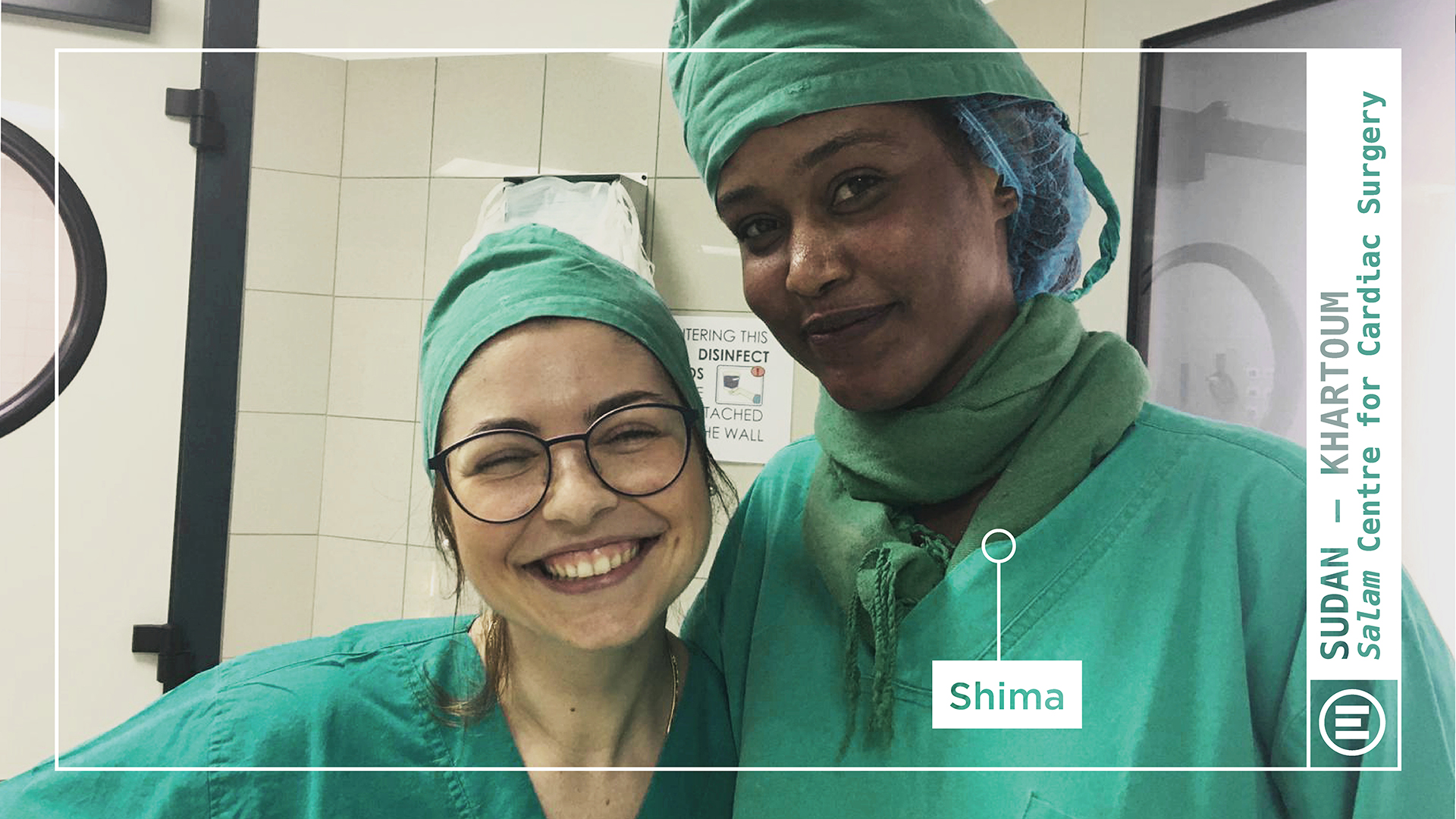 Do you remember that last week we quoted one of our staff members who talked about the "the spirit to live"?
It's time to introduce the poet.
Shima is a very passionate professional. She is a scrub and cath lab nurse. We first met her after her graduation and, 10 years later, she's still with us working in the operating theatre at the Salam Centre for Cardiac Surgery, in Sudan.
If this picture was taken now, you would have seen masks but surely spotted the same feelings: "I like the spirit of this place" – well now it's clear Shima likes the word 'spirit!' ? – "people are treated as they deserve to be, with quality and precision."
Shima's strength has contributed to make our hospital stronger. And despite her professionalism, hard work, and dedication, she has something else that makes her perfect for the job:
"My name means someone who has a good heart", Shima says… and we can tell, it's a name that fits her perfectly.