Soran: a Teacher Who Gives Life Lessons as Well as School Lessons
Thursday, May 30, 2019
"Shall we go and pick some vegetables for our dinner?" Iraq, 1996.
Soran and his mother set out to go to the mountains. They were joined by his sister and his mother's cousin. Soran was 12 years old. During their walk, Soran saw a strange object at his feet. He picked it up, then threw it back on the ground. The object exploded. In that instant, everyone was knocked off their feet and seriously injured. That object buried in the ground that Soran tried to pick up was a landmine.
Some of Soran's other relatives heard the explosion and rushed to the rescue on a tractor, which was the only means of transport they had. They used the tractor to transport Soran and his wounded family members to the Darbandikhan rescue centre, where they received first aid. They were then transferred to the EMERGENCY Surgical Centre in Sulaymaniyah, which was the first project we opened.
However, only three patients arrived at the centre. Soran's sister didn't make it. Soran, meanwhile, had to have his right leg amputated. To be able to walk again, Soran needed a prosthetic limb. We built his new leg in our Rehabilitation and Social Reintegration Centre, which is also in Sulaymaniyah.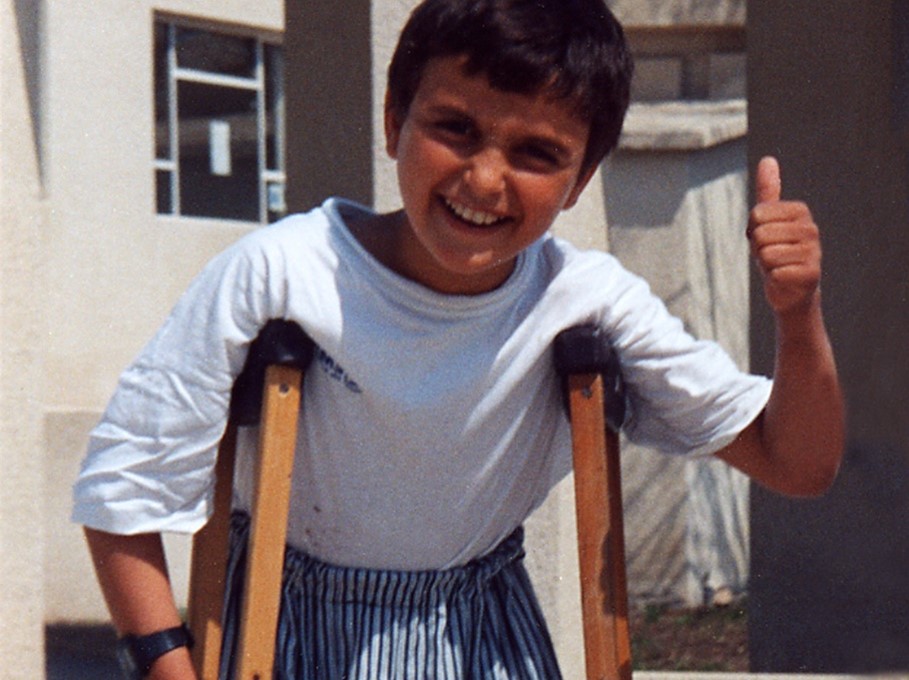 Thanks to a rehabilitation exercise programme, step by step Soran was able to live his life again. He went on to study, graduate, and even play football, before getting married and having two daughters, Sima and Saya.
"Shall we go and pick some vegetables for our dinner?" More than twenty years have passed since then. The lessons that Soran teaches us today are twofold for a special reason. Not only does Soran teach his students history, art and literature, he also teaches them how to recognise mines, how to stay away from them and how to avoid at-risk areas.
He was one of the first patients to be treated by EMERGENCY, and today he is a teacher who gives life lessons as well as school lessons.