We Always Try to See the Glass as Half Full.
Tuesday, April 23, 2019
She's five, he's four. In front of me, lying in neighbouring beds, are Fazlia and Wasia. They come from Nadali and Marja, two different districts in Helmand province, but the same thing brought them here: a bullet. One each.
The one that hit Fazlia went straight through her abdomen. Luckily, it missed her spine. We repaired the damage to her intestines and hoped that she would never come across another bullet in her life.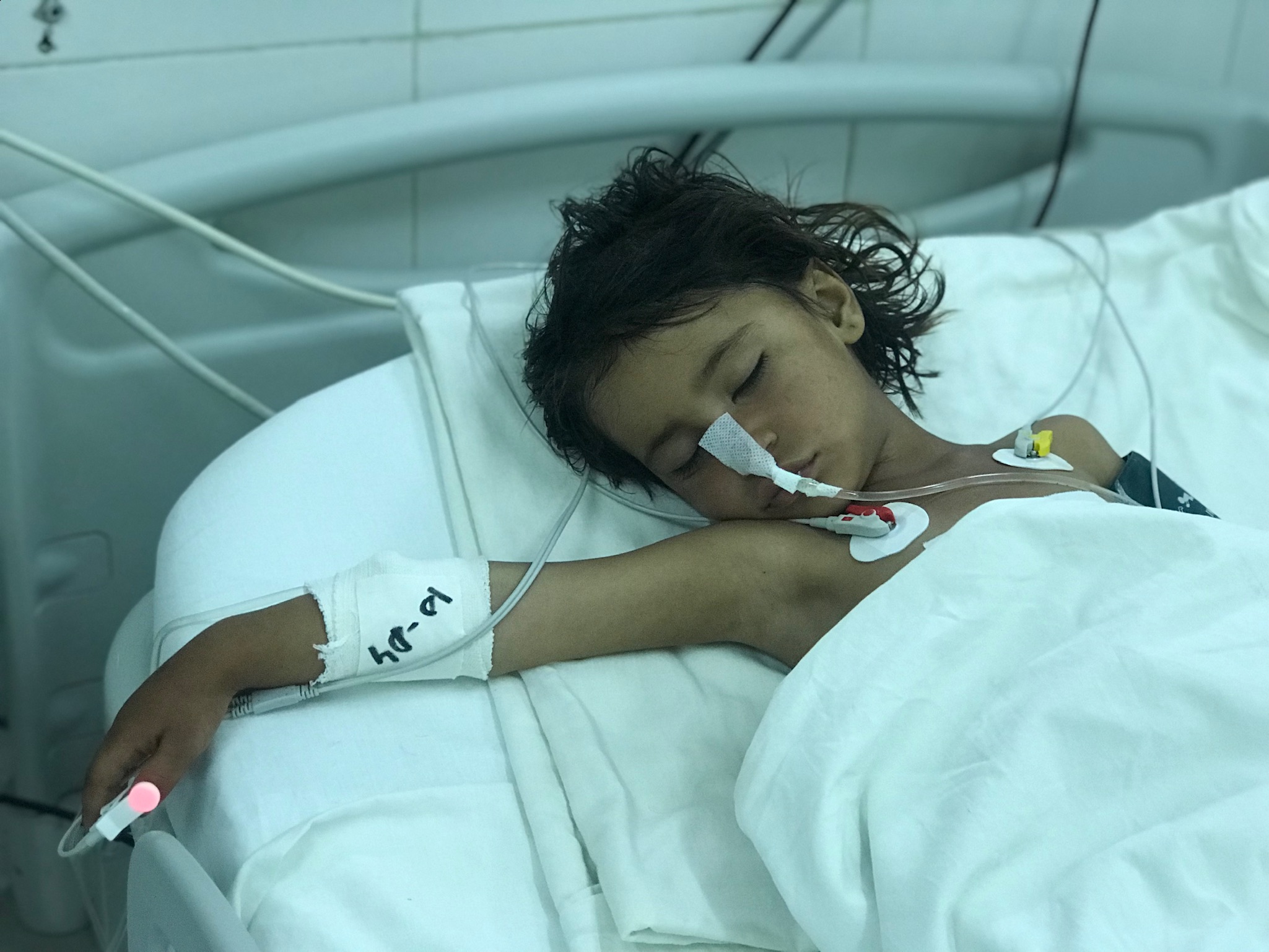 The one that hit Wasia, the younger child, did more damage. It went through his skull, in and out in a split second. When he got to the hospital, he couldn't move one side of his body. But he was breathing, and he was still able to react to the pain. A craniotomy. Open, wash, clean, stop the haemorrhage. We call it "damage control". A complete repair will come later.
I've always found it amazing the way children can heal their bodies. Here, we always try to see the glass as half full. Even here in the Intensive Care Unit, where we monitor patients after their operations, waiting for them to wake back up again.
Two bullets, miles apart, and yet exactly the same.
So often on the TV, or on the radio, I hear them say, "no civilian casualties". Looking at Fazlia and Wasia, lying in beds too big for them, there's only one thing I know for certain: there's no such thing as a war without civilian casualties.
– Sarah, an EMERGENCY nurse at the Surgical Centre for War Victims in Lashkar-Gah, Afghanistan